MetaTrader Templates save a chart's parameters, including everything from design to attached expert advisors and custom indicators. Templates are a real time saver when it comes to creating new charts where the same or similar setup is to be applied.
Creating, loading, or removing templates is accomplished via the Chart > Template menu.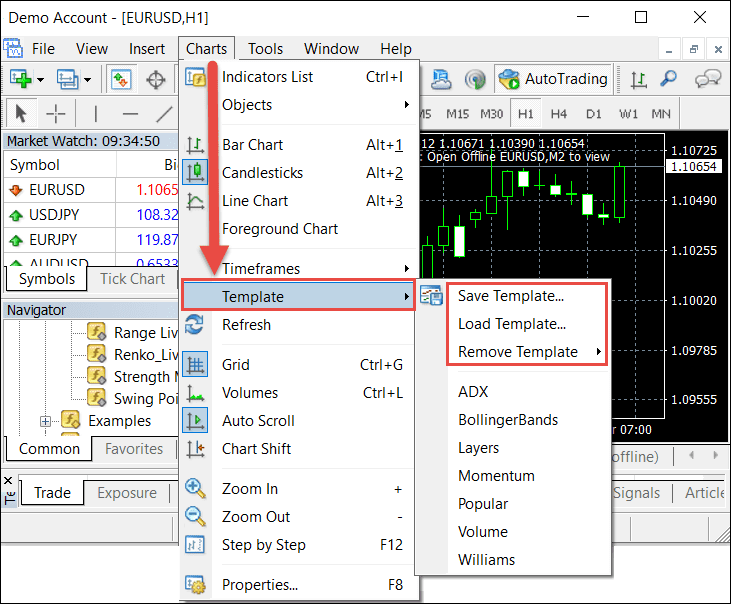 In addition to organizing and making workflow more efficient, template files (.TPL) can be useful for debugging expert advisors and custom MT4 indicators. Follow the instructions below to retrieve and send us your template file for debugging.
Click File > Open Data Folder and then locate the Template folder.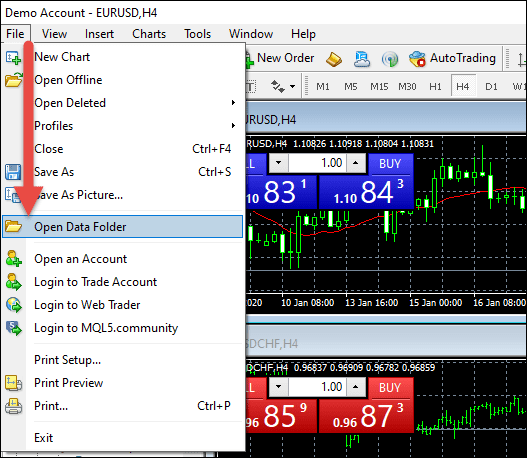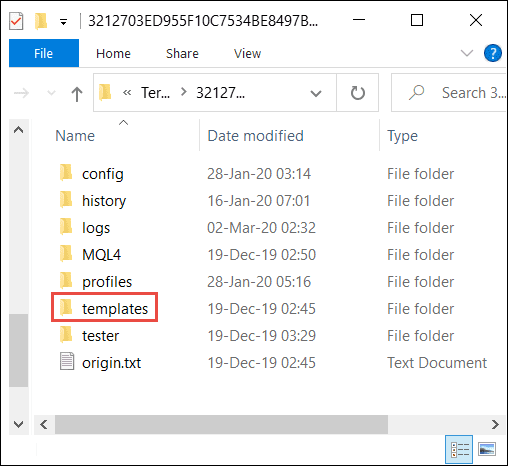 Double click the Templates folder to display its contents.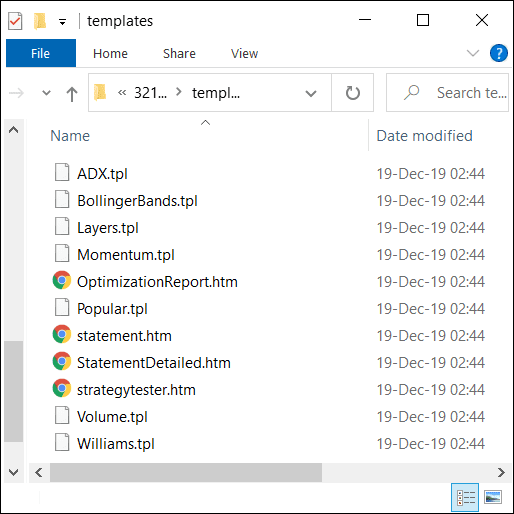 Select the desired (.TPL) file and send it to us via the Help Desk along with the expert advisor and journal logs.
Most Popular Services & Add-Ons