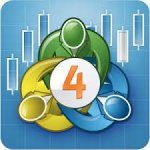 The MT4 Auto-Optimizer automatically updates your strategy parameters to synchronize with current market conditions rather than using data from years or decades ago.
Submit your MT4 Expert Advisor (EA) to receive a quote for the MT4 Auto-Optimizer Integration. Don't have an EA or want a new one? We can build it for you and include the Auto-Optimizer. No longer worry about misleading backtesting and optimization results. 
How it Works
The Auto-Optimizer is integrated into your MT4 Expert Advisor (EA) using proprietary code. Once integrated, your EA will optimize and update the new parameters daily based on your chosen historical data. For example, if the parameter is set to three days, the optimizer will run daily based on the previous three days.
A step-by-step guide is included with each integration. Once the initial setup is completed, the EA is attached to a chart like any other EA. New optimal parameters are automatically applied to the EA, and optimization will occur daily until the EA is stopped.
How Much Does it Cost?
The cost to integrate the Auto-Optimizer depends on the number of parameters in your EA. Not all parameters are best suited for auto-optimization. We can help guide you through the process. 
Submit Your EA Today to Receive a Quote