Installing MT4 Expert Advisors and Indicators
Locating the correct file PATH for your new MT4 EA's and Indicators can be confusing. Follow the instructions below for a quick and easy method that works every time.
Open MT4, select File from the main menu and then Open Data Folder as shown below.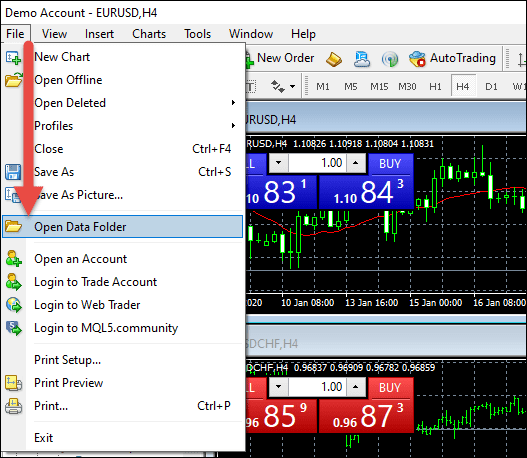 After opening the MT4 Data Folder, select the MQL4 Folder to display the Experts, Indicators, and other folders.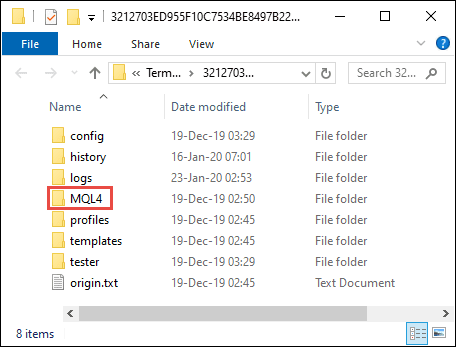 Place the appropriate File (s) in their respective folders. Expert Advisors go into the Experts folder, Indicators in the Indicators folder, and so on.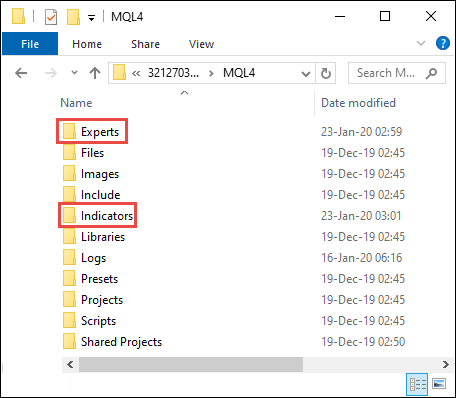 Your Expert Advisors and Indicators will now appear in MT4's Navigator Window.
Most Popular Services & Add-Ons